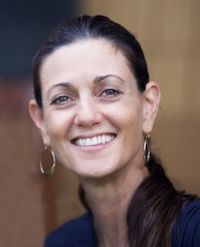 Claiming Agency for Your Own Awakening
with Elizabeth Mattis Namgyel
A 6-WEEK VIDEO COURSE by Elizabeth Mattis Namgyal
One of the most powerful qualities of the Buddhist teachings is that we are asked to honor and develop our own discerning intelligence or prajna. In fact, the Buddha himself said: "You are the agent of your own awakening." This statement is a call to our natural intelligence—our ability to rise and discover our deepest potential. However, when we begin to investigate the point where our discerning intelligence meets with the teachings, many questions and challenges may arise.
Elizabeth has contemplated and meditated upon such questions and challenges for many years. In this course, "Claiming Agency to Your Own Awakening," Elizabeth guides participants through an investigation of what it means to be a student and how a student's eagerness to learn and evolve can be fulfilled by having a healthy and realistic relationship with themselves, the sangha, a qualified teacher and the teachings. Elizabeth was the first western student and wife of Dzigar Kongtrul Rinpoche. She spent 6 years in retreat. She regularly teaches buddhadharma in the US and Europe.
This course is open to new and seasoned meditators.
If the program fee is a hardship for you, please contact Vicki Giella.