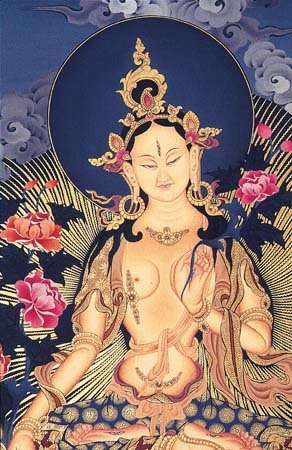 Sexual Harm, Trauma and the Healing Journey (restricted)
with Sara Demetry & Tune Faulkner
Unfortunately, due to the COVID-19 outbreak, we've had to cancel this program. Members are invited to view the videos online at Shambhala.org.
----
In videos presenting dialogue with Basia Solarz and Acharya Noel McLellan, Robert Wright guides us into an understanding of the depth and pervasiveness of sexual abuse in modern society, the nature and stages of trauma, and ways to move toward a healthier and safer community.
The first day of this program will held on Saturday morning, March 21, followed by a potluck lunch - please bring a dish to share.
Participation is restricted to local sangha members.
The program fee is by donation. Due to the emotional content of this program and the significant need for our sangha to share and work with this information we ask that we all commit to a strong effort with open hearts.
Please register online for this program. Even though there is no fee, attendance information will be useful for planning purposes. Contact Mary Beth Furr with questions.
LOCAL FACILITATORS:
Sara Demetry: Sara has been a meditator and member of Shambhala since 1999. She is a practicing psychotherapist in St Johnsbury, and has experience working with Nonviolent Communication and other ways of working with conflict. She is also a member of the Desung Corps, charged with protecting the harmony of the community. She facilitates the local Social Justice group at the St Johnsbury Shambhala Center, which has been exploring how to understand privilege and combat racism and other social justice issues.
Tune Faulkner started exploring meditation when she was a teenager, longing to understand more deeply the human condition. In 1994, she began taking programs at Karmê Chöling, particularly Shambhala training where her interest in understanding the human condition was once again sparked. Tune works at the Community Restorative Justice Center in St Johnsbury facilitating reparative panels, a process where people who've committed crimes in the community are encouraged to identify who was harmed by their actions and how they might make amends, with the goal of repairing relationships and making things right again.
TEACHERS IN THE VIDEO:
Robert S. Wright is a social worker and sociologist known best for his work in the fields of sexual abuse, child welfare, trauma, cultural competence, and education. In this course, Robert shares knowledge and experience that springs from decades of healing work with individuals and communities as well as his perspective as a queer, black, Christian man. For more on his work see http://www.robertswright.ca/
Noel McLellan is an acharya or "honoured teacher" in the Shambhala tradition. He is also a school teacher at the Shambhala School, where he is Dean of Mindfulness and Contemplative Learning. Noel is the author of Teaching With Bravery: Meditation and Heart Advice for Teachers, available at www.noelmclellan.com . He has two children, Gabriel and Esmé, and lives in Halifax, Nova Scotia.
Basia Solarz MAdEd, CPCC brings over 25 years' experience facilitating conversations in educational, workplace, and community settings. Currently, she serves as the Consultant, Communications and Conflict Competence, for the award-winning Workplace Conflict Resolution Program at the Nova Scotia Health Authority. In this role, she offers mediation, conflict coaching, and educational services across the province-wide organization. A Certified Transformative Mediator™ and Fellow of the Institute for the Study of Conflict Transformation (ISCT), Basia is particularly interested in the moral-ethical dimensions of conflict transformation as well as the intersection of adult learning and the transformative approach (Bush & Folger) to working with conflict.
The Shambhala teachings are founded on the premise that there is basic human wisdom that can help to solve the world's problems. This wisdom does not belong to any one culture or religion, nor does it come only from the West or the East. Rather, it is a tradition of human warriorship that has existed in many cultures at many times throughout history.
From the opening chapter, Creating an Elightened Society, in the text Shambhala The Sacred Path of the Warrior by Chogyam Trungpa