Spark your heart and mind through the practice of meditation.
The Shambhala Meditation Center of St Johnsbury is located in the heart of downtown St. Johnsbury, serving a population of meditators who live in northern Vermont and New Hampshire. We invite you to explore our Center and our programs designed to help people of all traditions discover their inherent sanity, gentleness and goodness. We offer public meditation and Shambhala Buddhist teachings, as well as connections to advanced contemplative practices at other Shambhala Centers. Note: During the isolation phase of the response to the COVID-19 pandemic, we will be offering all our programs online through Zoom service.
"The sitting practice of meditation is regarded as one of the most profound and fundamental disciplines you could ever achieve. By doing this practice, you find that you become less crazy.  You begin to develop more humor, more relaxation, and ultimately, more mindfulness."
Chögyam Trungpa Rinpoche, The Path of Individual Liberation
Shambhala is an international community of urban meditation and rural retreat centers founded by the Vidyadhara Chögyam Trungpa Rinpoche, and now led by Sakyong Mipham Rinpoche. Learn about our vision, lineage & community. More →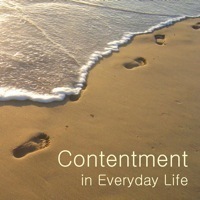 with Dr. Esther Seibold & Bob Carterette
April 22nd—May 27th
Contentment can be hard to find. In this course, with meditation and contemplation practice, we can relax with ourselves as we are and find contentment in appreciating our simple human experience.
Continue »